Here are some of the project cars that we have been involved with over the years. From racing to the family wagon, and from hot rods to classic restorations, car enthusiasts have relied on us for our ability to make their engines run like a Swiss watch.
Dave Gruzen (the 2011 ANRA Champion in Nostalgia Eliminator 1) in the near lane and Tim "The Toolman" Brown (the 2011 NHRA California Hot Rod Reunion winner in Nostalgia Eliminator 1) in the far lane.These are just two of the four cars that make up the The House of Mouse Racing Team that is spearheaded by Joel Gruzen.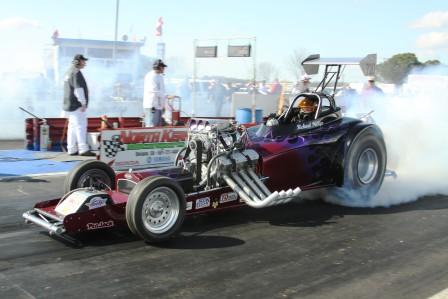 Marv and Richard Phillips of Visalia, CA are the 2011 NHRA Hot Rod Heritage Series Champions in the 7.0 Pro class. [Photo courtesy of Demille Productions]
Marco Maurichat and his 1953 Corvette. This is the quickest and fastest Pro Mod to come out of Germany. [Photo courtesy of www.maurichat-racing.de]
This is an very rare 1913 Peugeot L45 owned by The Bothwell Ranch in Woodland Hills, CA. We have always been entrusted by Lindley Bothwell to rebuild the engines for the family collection. This car won the 1916 Indianapolis 500 with Dario Resta driving.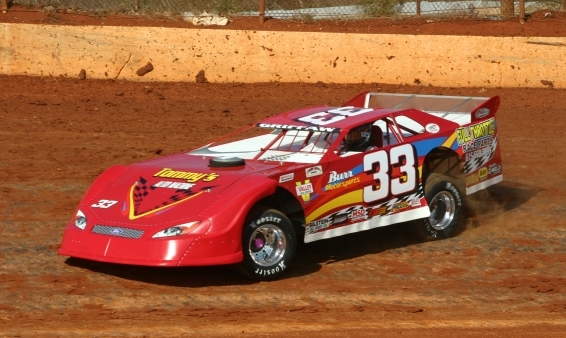 The 2006 & 2007 Tennessee State UMP Champion engine built by Frank Ofria Race Engines and Tommy's Auto Machine & Parts in Springfield TN. [Photo courtesy of www.burrmotorsports.com]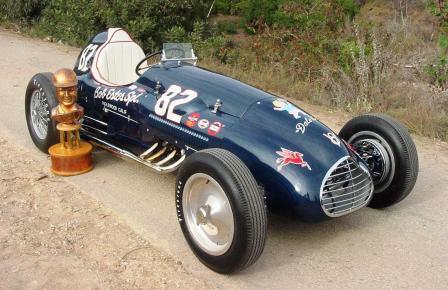 The Bob Estes Lincoln Mercury Special from Inglewood, CA originally raced in the Indy 500 back in the 1950's. When son Dale Estes wanted to restore the Ardin engine, he called upon us to do it.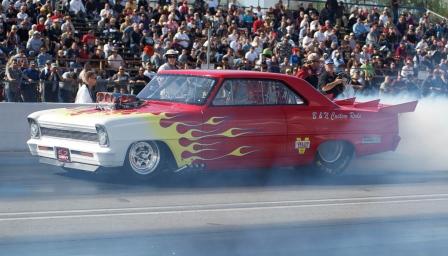 Brad and Norm Chafee; winners of the 2009 California Hot Rod Reunion and the 2008 March Meet. Two of the most prestegious events here in California. [Photo courtesy of Demille Productions]
2008 ANRA Champion Ken Moore in A/G. Many of the members of the Early Riders Motorcycle and Car Club call upon us for their head work and engine rebuilds. [Photo courtesy of Demille Productions]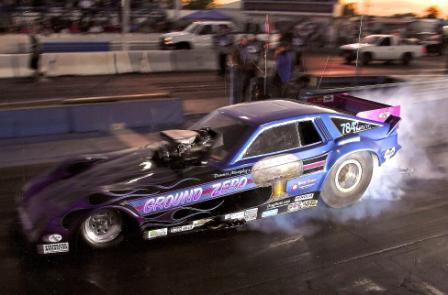 Dennis Murphy's "Ground Zero" Funny Car is a former CIFCA Champion with two different drivers: Jack Beckman and Jeff Tildahl. [Photo courtesy of www.dragmonkey.com]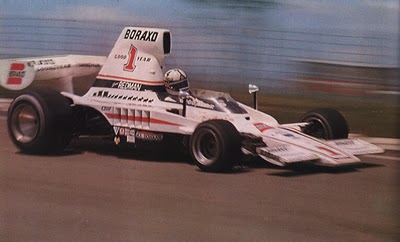 Back in 1975 we were called upon by Jim Hall of Chapperal Racing to develop the injection and cylidner heads for his team and driver Brian Redman. The results, winning the first Long Beach Grand Prix and the Formula 5000 Championship that year. This picture was taken around 1975.
Steve Stasa, a multiple time event winner in Ventura, CA and Santa Maria, CA.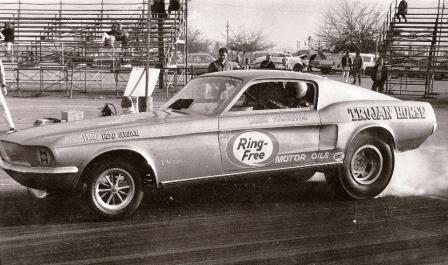 Larry Fullerton in the first of many famed "Trojan Horse" funny cars. This picture was taken at San Fernando Drag Strip in 1968. Fullerton would later go on to win the 1972 NHRA Funny Car Championship.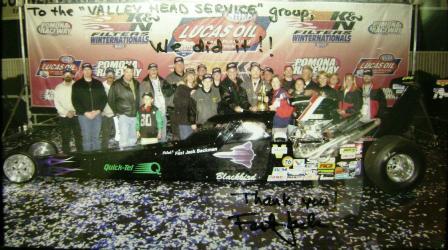 "Fast" Jack Beckman; the 2003 NHRA Lucus Oil Super Comp Division 7 and World Champion.
Showman extraordinaire Robert "Stormy" Bird chucking the duece in his Modified Fuel Roadster "Revelation" at the famed Famoso dragstrip. [Photo courtesy of Jeffery Archer Photos]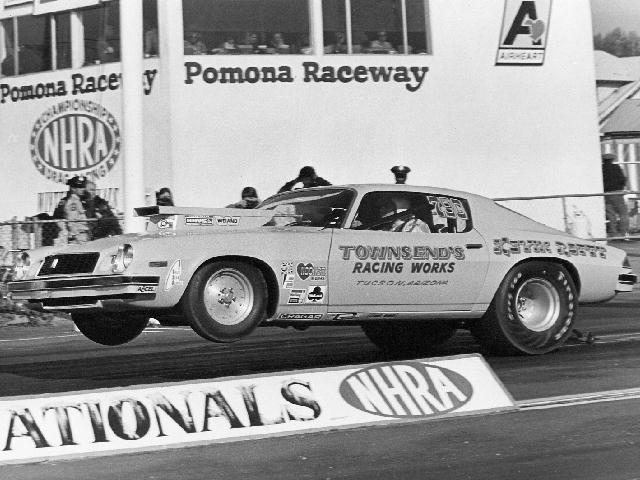 Multiple NHRA Division 7 Pro Stock Champion Frank Townsend and driver Kevin Rotty from Tucson, AZ. This picture was taken in 1975.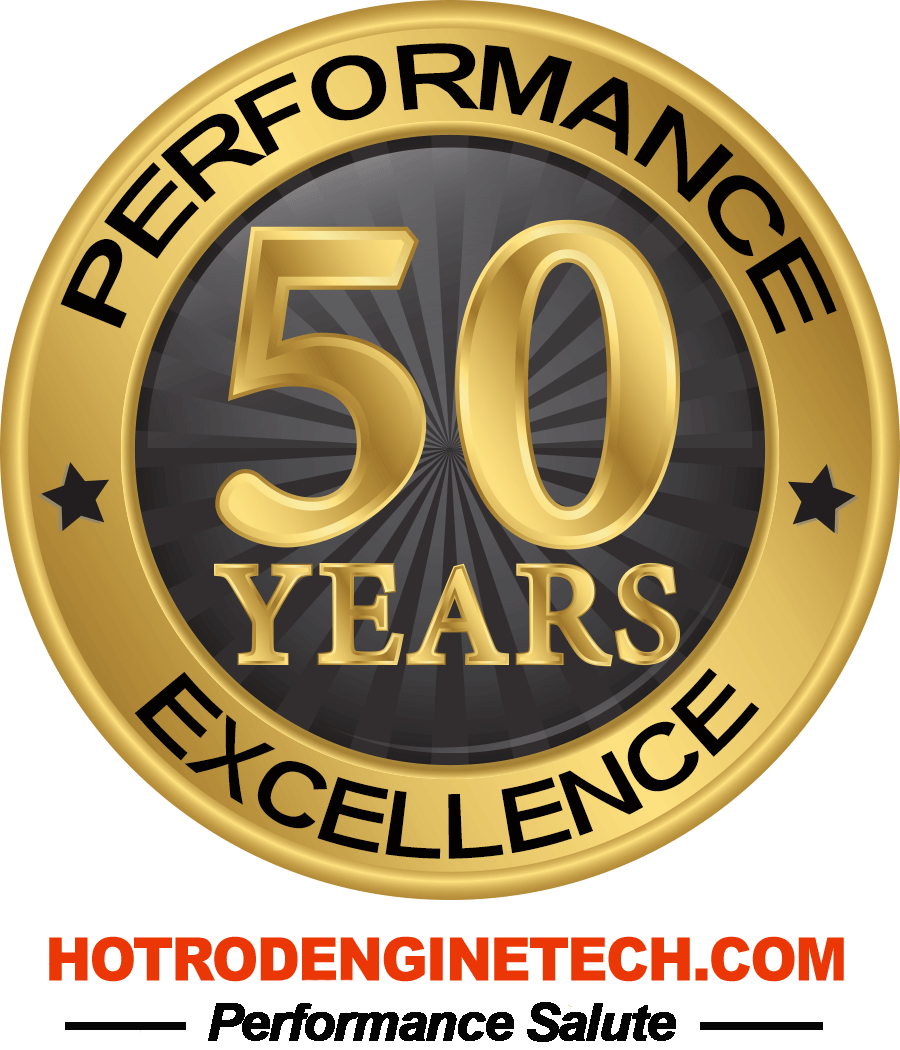 Valley Head Service 19340 Londelius St., Northridge, CA 91324 USA Tel. (818) 993-7000 -- All Rights Reserved -- Designed by VHS